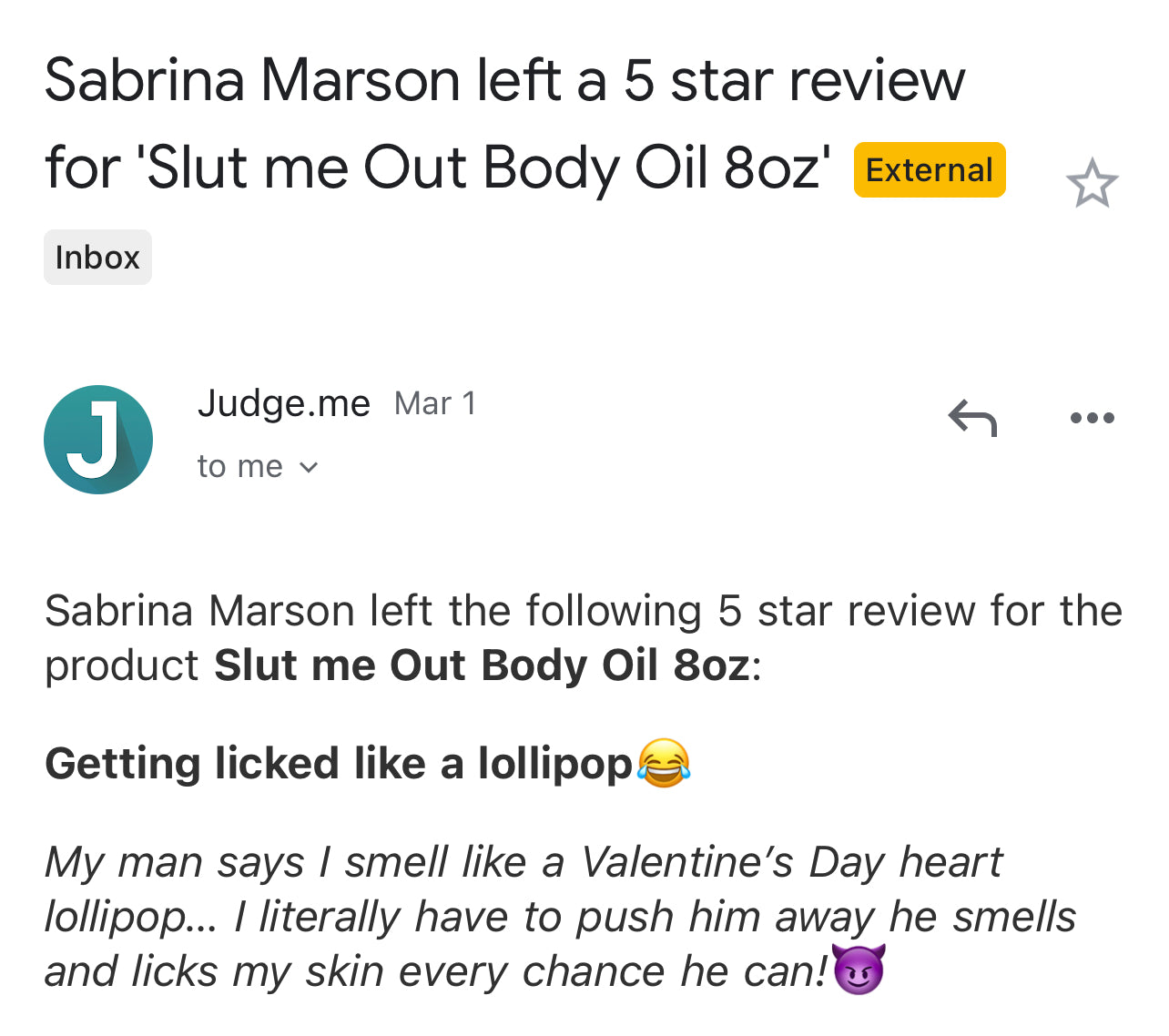 Sale price
$30.00
Regular price
Slut me Out Body Oil 8oz
Sale price
$30.00
Regular price
All natural antioxidant-rich hydration that softens, nourishes and firms like no other. Ditch the lotions and creams that have toxic ingredients. Moisturize your skin with natural ingredients LIKE NATURE INTENDED! Created to soothe, moisturize, protect & hydrate your biggest organ (skin)!
The Active Ingredients are Horny Goat Weed, Damiana Herbs, BurdocI, Sunflower, jojoba oil, calendula, chamomile, and essential oils.
For best results use immediately after shower while skin is still damp. Apply oil from the neck down and gently massage into skin. Use daily after showering and as needed. 
I love all your products but…
Bring the peppermint wash back for good, and don't double the price. Honestly, I (and my friends) stopped supporting when the price gauging started. I returned Labor Day but not sure if I'll keep supporting. The products are great but come on now double the price??
Obsessed
Absolutely love love this oil. Nice scent and keeps my skin so soft. 🩷🥰
Slut me out
I love both the wash & oil.. smells amazing & leaves skin soft.