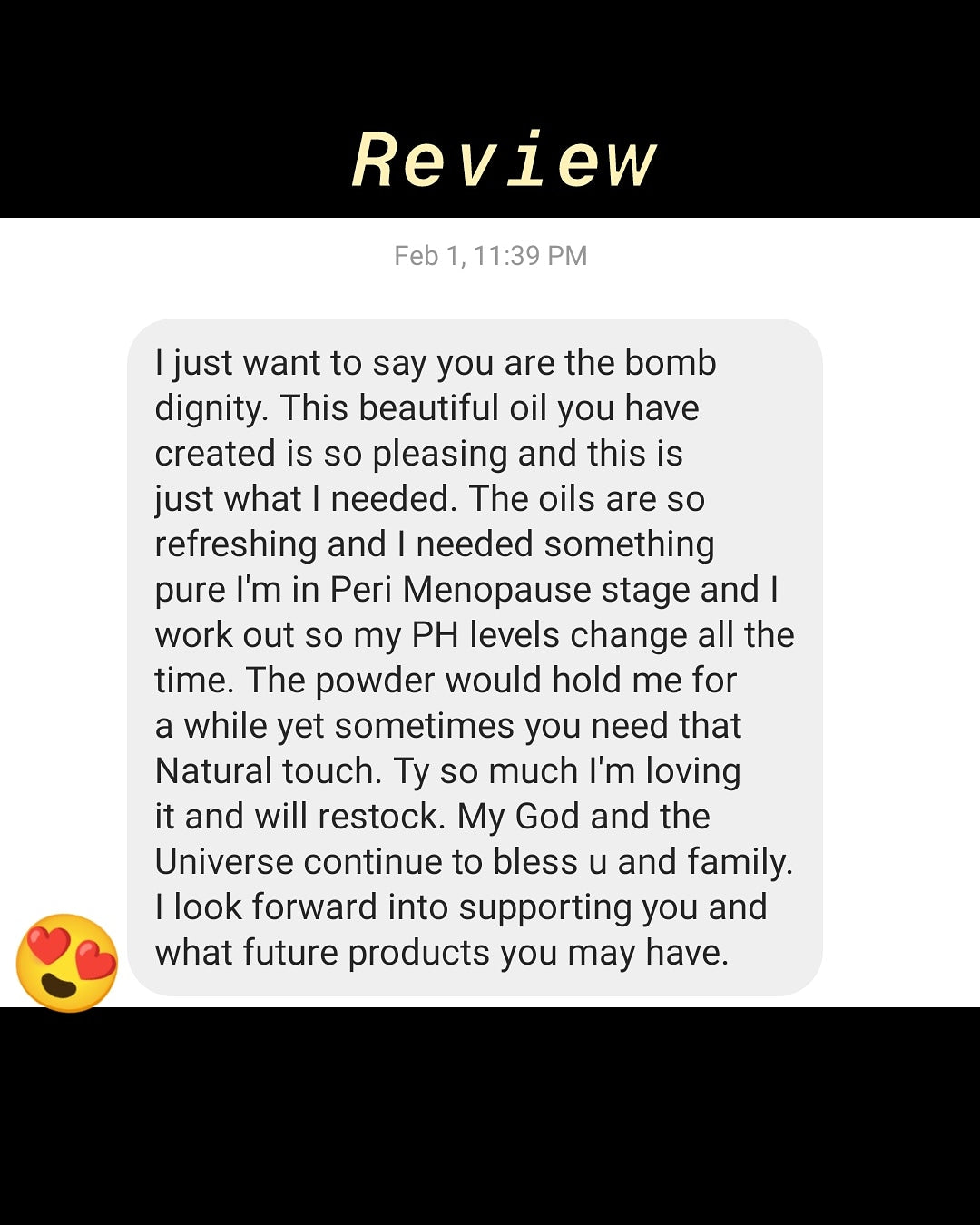 Sale price
$30.00
Regular price
$0.00
Slut Me Out Yoni Oil 2oz
Sale price
$30.00
Regular price
$0.00
It's time to spice up your love life! Our exotic natural aphrodisiac oil blend is highly vibrating, sensual, seductive & sexy.
The Active Ingredients are Horny Goat Weed, Damiana Herbs, Burdoc, sunflower oil, calendula, ashwagandha, jojoba oil
I'm a dude & happily buy this for my girlfriend
The oil most definitely turn her into a slut!
Amazing yoni oil
I love this product its worth the money and it has to be apart my hygiene routine. Its that good, grab it ladies yiu wont regret it! Im sensitive and everything cause a reaction for me, these products are pampering and rewarding to the body
Slut me out oil!!!!
Love!!! As soon as he puts it in he's saying he's already tingling!!
Turn up!!
I been hesitating to buy the slut me out collection but Chile when I did. !!! I was off the chain ❤️💗
Nothing like it!!!
Let me tell you. There is nothing like it. My husband and I are extremely satisfied. It does all that it says and then some. Sisters if you haven't, ya better!!!❤️🖤🖤💦💦💦