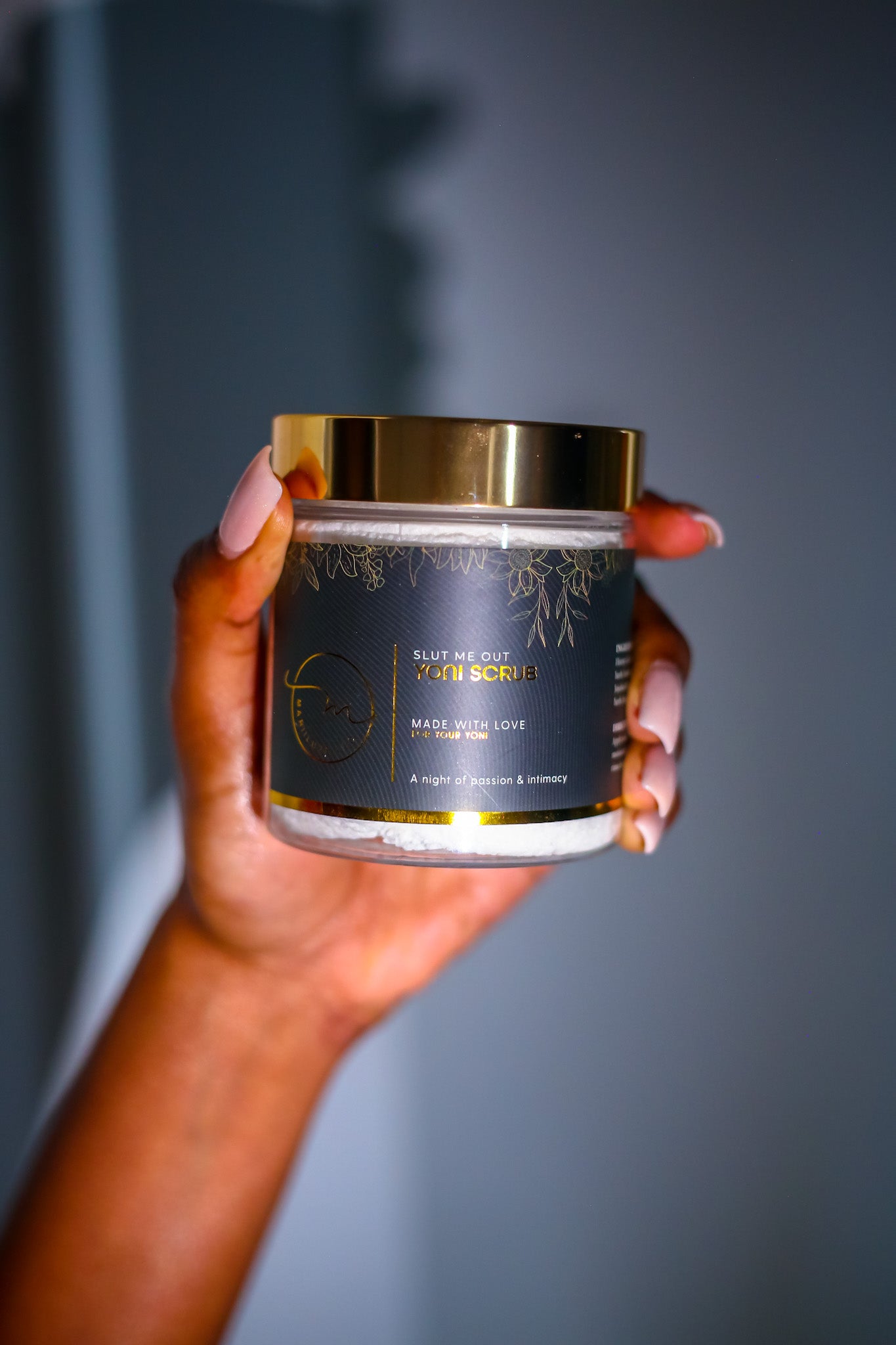 Slut me Out Foaming Scrub 8oz
Sale price
$25.00
Regular price
$0.00
Slut me Out Foaming Scrub 8oz
Sale price
$25.00
Regular price
$0.00
It's time to spice up your love life with our seduction Yoni wash! Our exotic natural aphrodisiac oil blend is high vibrating, sensual, seductive & sexy.
The Active Ingredients are The Active Ingredients are Horny Goat Weed, Damiana Herbs, BurdocI, Sunflower, jojoba oil, calendula, chamomile, and fragrance.
Whoa…
I brought this out of a whim and let me tell you…. He couldn't keep his hands off of me. The smell is absolutely amazing. He even offered to pay for it be in rotation. I will definitely be a faithful customer. Trust me, BUY IT NOW!
I'm in love!!😻
These products are outstanding! The smell is absolutely captivating. I can't wait to try everything!! Lifetime customer 🩵
It's My Favorite One!
So far, I've purchased three different products from Mariiluxe trying to figure out which one I like the best. Well the foaming Yoni scrub is my favorite. It smells so good, this will be my go to whenever I run out. Thanks for keeping my Yoni so fresh and clean😘
Wow… 🥰
First and foremost: I love these products. I'm sad that this collection is limited edition but I'm happy that I bought enough to last me the entire year is I use sparingly. I love love love the scrub the most and everything smells so sweet and light! It's definitely very sexy to wear but not overpowering at all. I definitely feel sexy after using the entire set but alas, I ain't gotta man to test out tbt aphrodisiac properties! Overall, this is an amazing collection. If you ever bring it back, I'm buying 4 kits for myself only. That's how much I love it 🥰
Weeeeiiiiiiirrrrrd!!!
I showered and finally had a chance to use this scrub. It smells awesome and it lathers up which was pretty cool for a scrub. It's not a very grainy/sugary kind of scrub tho. Anyway, I got out the shower and I think about an hour later I was SOOOO IN THE MOOD! My bf was confused and so was I but I had to do IT. It didn't click til this morning, it had to have been this scrub!!! I'm gna try it again today but with caution cuz OMG I practically ripped both our pants off 😂 Next restock I'll be getting the oil but DAAAAAAMN!! That was so crazy lol