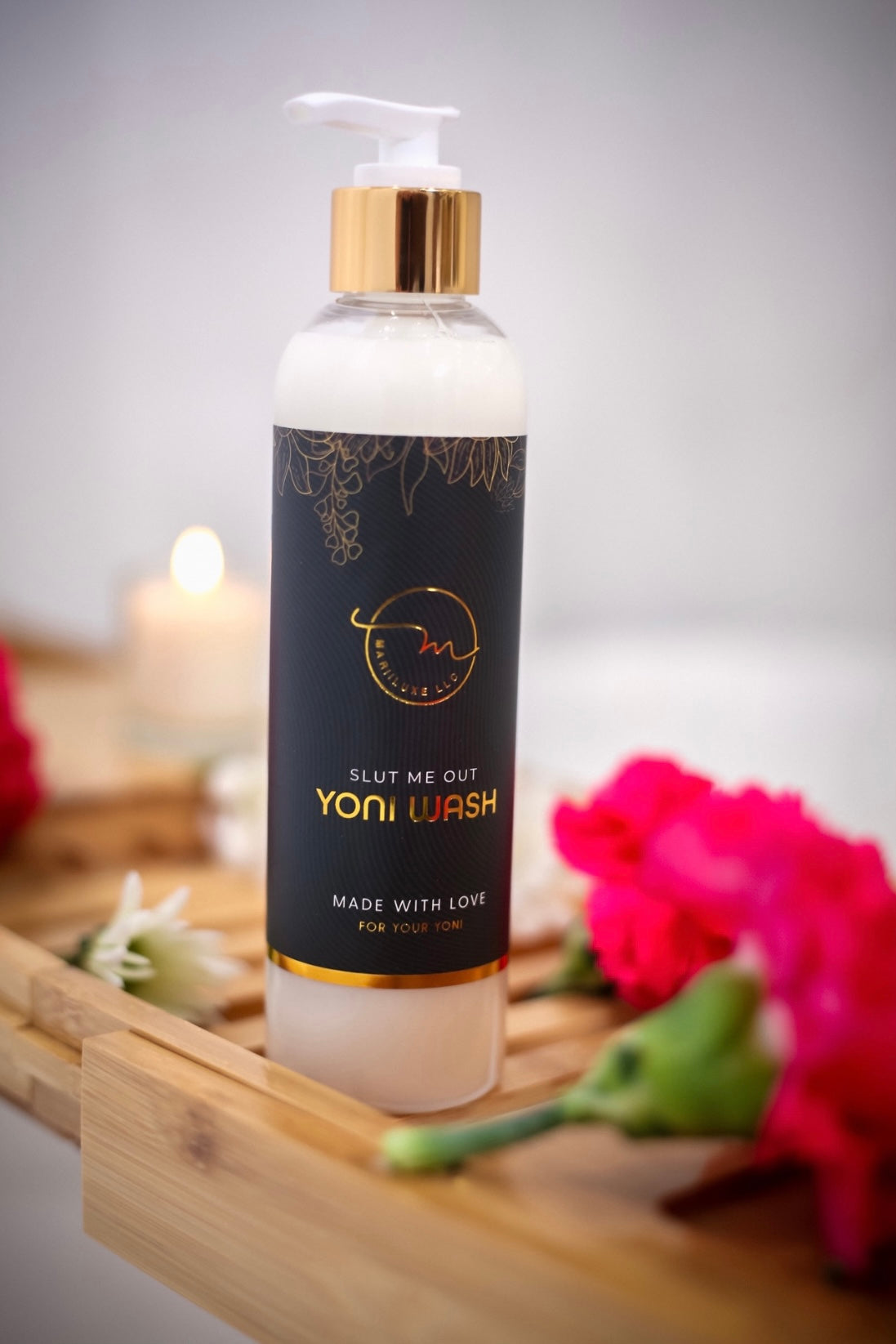 Slut me Out Yoni Wash 8oz
Sale price
$29.00
Regular price
$26.00
Slut me Out Yoni Wash 8oz
Sale price
$29.00
Regular price
$26.00
It's time to spice up your love life with our seduction Yoni wash! Our exotic natural aphrodisiac oil blend is highly vibrating, sensual, seductive & sexy.
The Active Ingredients are Horny Goat Weed, Damiana Herbs, Burdoc, coco Betaine, shea butter, calendula, ashwagandha
Best Wash I've Used for My Yoni
I started using foam wash for my sacred vjay about a year ago. I've tried different ones just to get it right. I found one I liked but when it stopped giving me what I needed I decided to switch up again. I already used the yoni oil from here and Love, ❤️, Love it but when I tried this wash for the first time I WAS HOOKED!!! It feels amazingly soft and safe... and the smell is hands down the BEST ever!!! I feel super clean and confident knowing I use such a great smelling wash. I'm ordering more rn. Thanks Mariiluxe!
Yoni wash & Slut Me Out Collection Loveeeee
So Fire Smells so good and Keeps Yu Fresh
Smells good, feels clean
Enjoying this cleanser. It smells good. The wap oil is wonderfully scented as well. But what I really want to try is the yoni oil in the slut me out collection. Please restock.
Smells great
I love the smell of the product. It makes you feel fresh and clean. I am not sure if it was the heat or the the lid was not on tight enough but a lot of the product leaked out of it during shipping, otherwise would have gotten 5 stars.
Absolutely LOVE ❤️
I had previously bought the yoni oil wanted to try the body wash…. DID NOT DISAPPOINT! Also purchased the body oil.